NEIL FRANCIS
HIGH PROFILE RADIO PRESENTER, BROADCAST JOURNALIST, RADIO MEDIA LECTURER & INTERVIEWER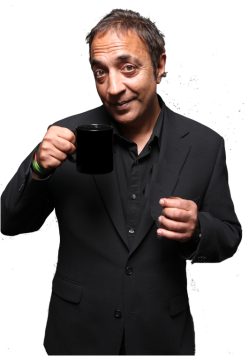 As a celebrated Radio Presenter and Voice-Over artist who has worked for many stations (National and Local) including some of the best in the industries over the past 20 years, I take pride in my radio success and natural ability to generate creative ideas and organise projects. With a rich combination of television and radio experience which includes digital production, Studio and Live Broadcast and commercial voice-overs, I have earned a reputation amongst management, peers, viewers and listeners as someone who introduces fresh dynamics into broadcasts and remains in-tune with public need. Below are some of my career achievements:


Came 4th in the New York World Radio Awards.
Presented a live show & on-air marriage from Gibraltar.
Reported for 2 years successively from the Hollywood Oscars.
Presented on stage at the Princes Trust" Party in the Park" in front of Charles.
World exclusive face to face interview with actor Al Pacino
Presented live from Hong Kong
Organised, booked & planned the first 40,000 "Party in the Dark" event in Kent.
---
SKILLS & COMPETENCY
Media & Public Relations
Corporate Branding & Communications Management
Radio and TV Broadcasting
On Air Programme Budgeting & Planning
Copy & Press Release Writing & Analysis
Live and Pre-recorded Interviewing
Develop relationships with national and regional media

Production Management
Live TV and Radio Presenting
Knowledge of National Politics
Delivering media interviews & how to communicate in a crisis
Research and write briefing materials
Plan and oversee press events
Freelance Presenter 2013 – Present

Solar Radio (SKY Channel 0129 & Solaradio.com)

Every Wednesday 3pm - 6pm playing Classic & 21st Century Soul
Produce and host powerful radio broadcasts, increasing media ratings and global market growth

Freelance Presenter/Journalist 2013 – Present

BBC Radio Kent

Conduct thorough research, interviews, and write press reports for the program.
Create segment sheets and organise each show.
Upload new music into the database, select music to be played and operate soundboard.
Create the show's weekly themes.

​

Freelance Presenter 2013

GOLD Network

Organised weekend Shows and Breakfast cover for Gold
Reviewed show content and introduced viewer interaction and topical discussions.

Radio Presenter 2002 – 2010

Virgin Radio (Now called Absolute Radio)

Presented the 1pm - 4pm show for five years with the highest share achieved at 5.2%.

Radio Presenter/Celebrity Journalist 2000 – 2002

95.8 Capital FM

Presenter on London's Flagship evening show – Mixture of celebrity guests, phone- in and music.
1st year audience share rise of 60% from 5 to 8.2 shares.

Radio Presenter 1992 – 1999

Invicta FM

Pioneered the new "Morning Zoo" breakfast Show format for Kent.
Increased RAJAR figures 6 times between 1995 – 1999.
Moved programme from 3rd to 1st in 3 years.
Achieved a 14% to 24% increase in share.
Radio Academy said: "The most innovative show outside London".